Em comemoração ao dia das mães, Feirinha teve atrações especiais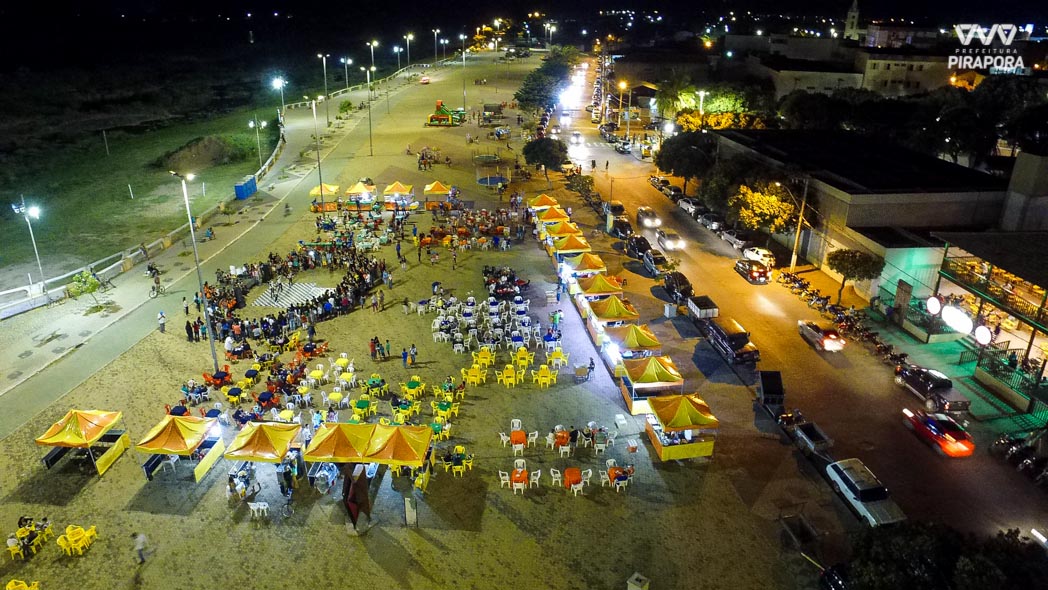 Publicado em: 15 de maio de 2018
Publicado por: Migração do Site
A Feirinha de Arte e Cultura de Pirapora, sediada nas noites de sexta-feira, na Praça de Eventos da Orla Fluvial, recebeu atrações especiais no dia 11 de maio.
Visando homenagear as mães, a Empresa Municipal de Turismo de Pirapora (EMUTUR) preparou uma programação especial. A noite da última sexta-feira foi aberta com os números de danças do Stúdio T, grupo piraporense, que apresentou coreografias do Hip Hop e do Balé Baby, que encantaram o público presente.
Logo depois, a Orquestra Sinfônica Jovem de Pirapora, sob a batuta do maestro Alex Domingos, como de costume, empolgou e animou a todos, com a apresentação dos grandes sucessos musicais, com a participação de 45 instrumentistas.
Batincundum, dança e cinema
A Emutur continua buscando promover e valorizar a Feirinha de Arte e Cultura, por meio de parcerias e incentivos à cultura local, com o envolvimento de artistas e grupos ribeirinhos.
Na próxima sexta-feira (18/11) em parceria com o Centro de Referência da Assistência Social (CRAS) haverá a apresentação de dança dos Grupos Ballet e CIA e The Boys. A iniciativa é em prol da Campanha anual de Combate ao Abuso e Exploração Sexual de Crianças e Adolescentes. Na mesma noite, o Grupo de Percussão Baticundum também se apresentará.
Com a coparticipação das Faculdades Pitágoras, a outra atração da Feirinha, para 18 de maio, será o cinema na praça com a exibição do filme Extraordinário, com a capacidade para 200 pessoas. O longa-metragem conta a história de desafios e superação de um garoto que nasceu com uma deformação facial, o que impôs a ele a constante sensação de ser sempre observado e avaliado por todos à sua volta.
Confira a programação completa para esta sexta-feira:
Local: Feirinha de Arte e Cultura, na Praça de Eventos da Orla Fluvial
Data: 18 de maio (próxima sexta-feira)
19:00 hs – Exibição do filme Extraordinário (capacidade 200 pessoas)
20:00 hs – Apresentação de dança dos grupos Ballet e CIA, The Boys e Baticundum.
Não perca e leve sua família!!!